How to recovery delete files from USB Flash Drive

"I had a rough patch with my girlfriend and I deleted all of my pictures in a fit of rage. Is there a way I can recover these prized photos that weren't on my SD? Could i restore to an earlier date. If so, how could I?" – by ThorntonDonald on TechRepublic Forum
Are you familiar with this case? We know you may be stuck in a different situation, but you may face the same problem – how to recover deleted photos from SD card. You may ask the following questions
Can I recover photos from SD card after accidental deletion?
Can I recover photos after formatting SD card by mistake?
Can I finish SD card data recovery when I haven't had any experience?
Well, congratulations! You've come to the right place. We'll now tell you the exact solutions you need. 
Once valuable data are lost, you'll definitely try every possible means to recover data from USB device. So for users' sake, we summarized 4 common problems that may occur during the use of USB data storage devices.
1: Unable to Safely Remove a USB Device
Some users may have encountered this situation: when they plan to remove the USB device from computer, they find it can't be safely removed; Windows prompts it fails to stop the device and users are asked to close all possible programs that might be using the device and then try again later.

At this time, you should resort to following 3 steps to achieve safe removal:
Step 1: please check whether there is any data copying/transfer in progress.
Step 2:: you need to confirm no program in Windows is using any files from the USB device to be removed (for instance, a video may be played in a Windows player); if there is, close it.
Step 3: if the USB data storage device still can't be removed after all programs were closed, you'll need to open Task Manager and then close all unnecessary background applications. (If this still couldn't help, you may as well try to close explorer.exe process for the moment)
2: USB Device Can't Be Recognized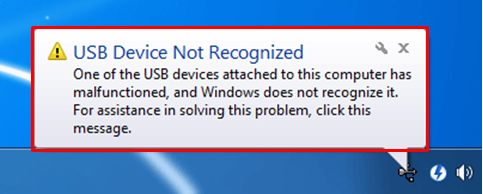 Correspondingly, we give our suggestions for solving the problem:
1: Connect the USB data line to another computer to check whether it is broken.
2: Check whether the USB interface voltage is adequate or not.
3: Check whether the motherboard and system are compatible with each other.
4: Make sure the USB is enabled in BIOS and operating system.
5: Try to unhide the drive with Disk Management or third-party tool.
3: USB Device Is Not Accessible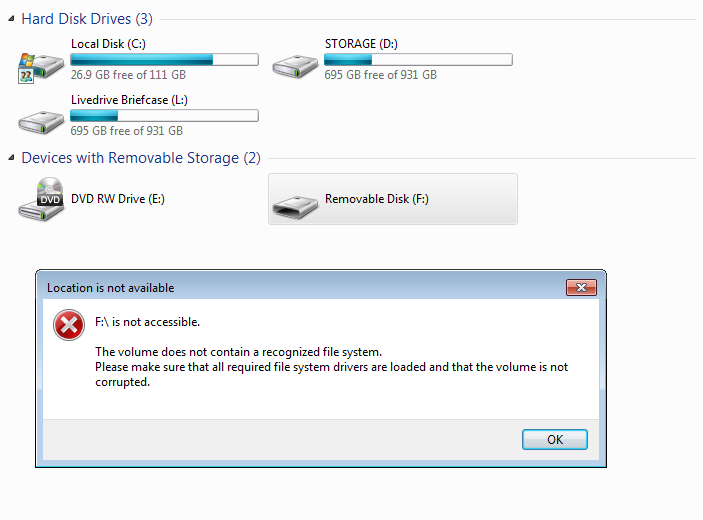 In this case, we suggest you to make use of the "Damaged Partition Recovery" function of iFinD Data Recovery to get back data in inaccessible USB device firstly before you carry out any operations to try to fix.
4: Delete Data from USB Device by Accident
Undoubtedly, everyone makes mistakes in life and work. And the situation is the same when it comes to data storage and management in USB device.
If you know nothing about SD card data recovery, don't be worried too much. We've already taken that point into consideration.
Step 1
Free download iFinD Data Recovery immediately and then install it to your local drive or external disk that doesn't include any files waiting to be recovered. After that, you can launch the software to start recovery.
Download
Outstanding features of iFinD Data Recovery
It is very easy to use, so even green hands are able to complete picture recovery by looking at the operation tips.
Its scanning speed is very fast and recovery success rate is pretty high.
It is absolutely pure with no plug-in or spyware bundled.
It has excellent compatibility,:
Step 2
After downloading and installing iFinD Data Recovery on computer, you're expected to open it at once to see the three functional modules in main interface. Now, we'll list the specific usage of modules you'll probably use to help you choose the best one.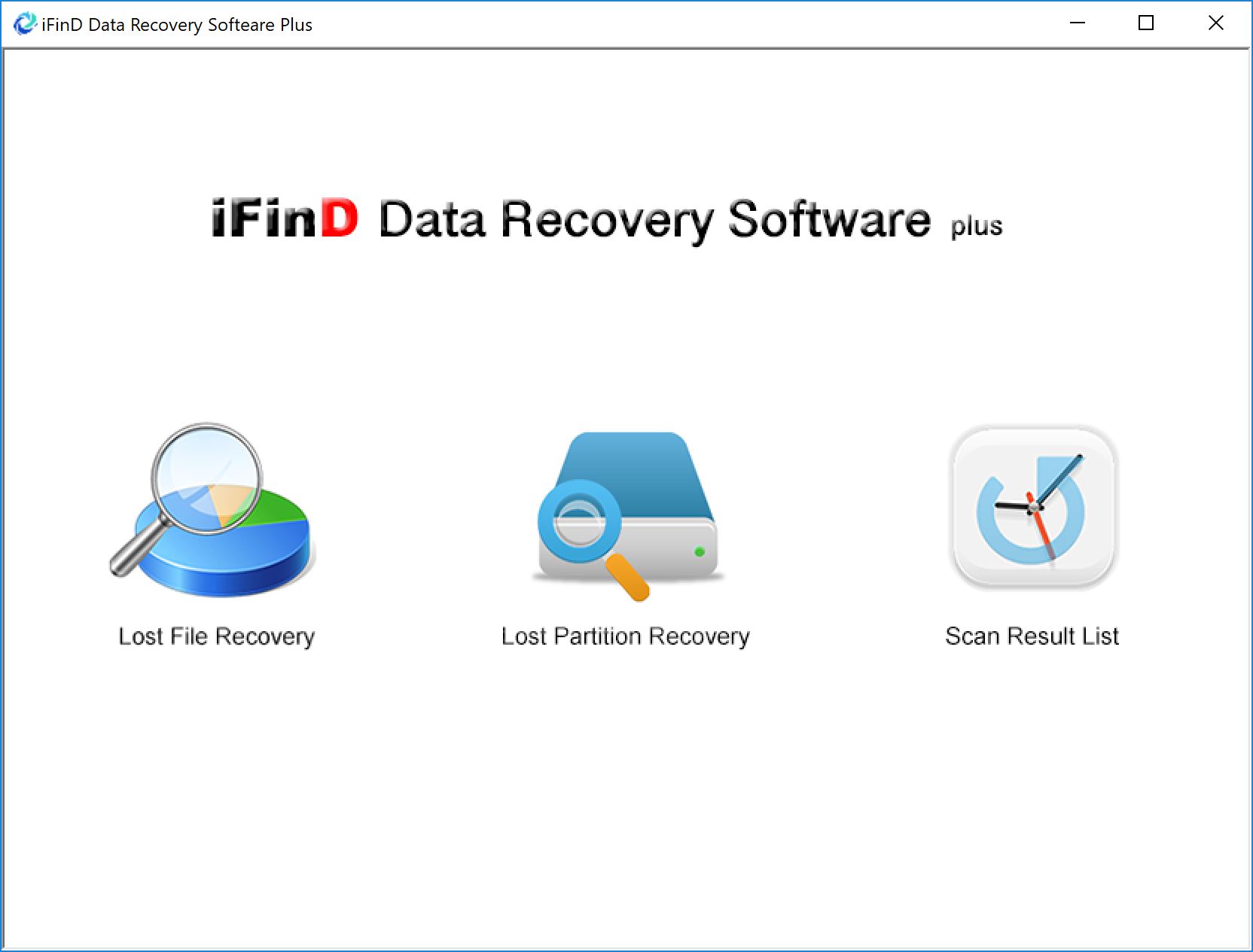 "Lost File Recovery" This feature is for file recovery on an existing partition. This partition may be destroyed or formatted, or the file may be deleted.
"Lost Partition Recovery"This function is to restore the partition after the partition is deleted or lost, and then recover the data on the partition.
"Scan Result List"This function can save your every scan result. You can choose any scan result to recover the above file, which can save you a lot of time.
Step 3
choose the USB hard drive to have a full scan. if you can not find the drive from the device list, you should connect it to computer and then refresh the list, if you selected the drive, then please click the "scan" button.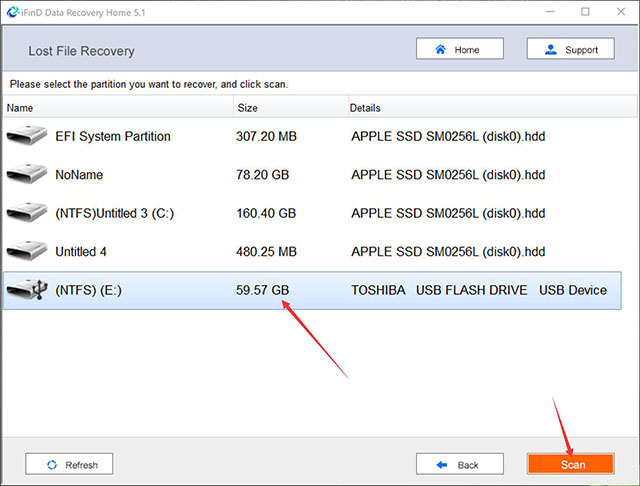 Step 4
Scanning: This page shows the process being scanned, and you can decide 1: stop, 2: pause, and you can see the various real-time information scanned.
1: Cancel: Click this button, the program will terminate the ongoing scanning process, and return to the device selection page of the second step, please click carefully.
2: Pause: Click this button. The program will pause the scanning process and display the found files. If you don't want to wait until the scan is over, you will know if you have found the file you need. Click this button. At any time, you can click the 'Resume' button to continue scanning.
3: This place will display the number of files found in real time. From top to bottom, all the files, pictures, media, compression, and documents are listed in order.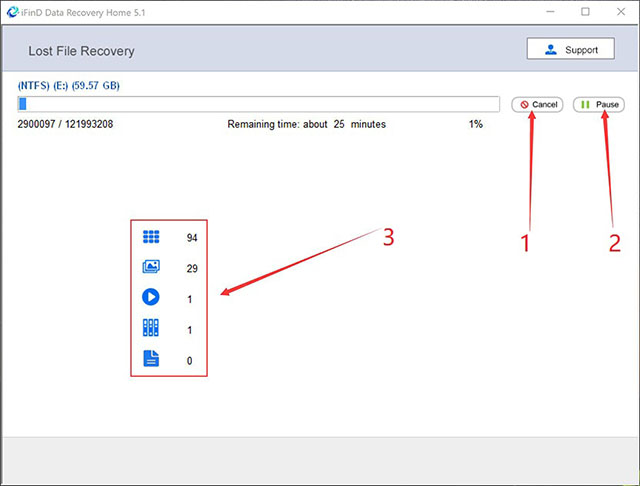 Step 5:
This place will show the found file.
1: If you do not find the file you need, click "Resume" button to continue scanning until you find the file you need.
2: If you find a file that you need to restore, click the "Recover" button, then select a local disk location, save the file you found to the local. Be careful not to save to the partition to be restored.